The 2022 Subaru Love Promise Customer and Community Commitment Award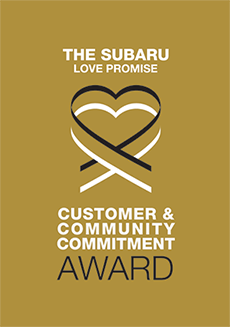 We've been nationally recognized for our dedication to our customers, our community, and the Subaru Love Promise.
We're honored to receive the 2022 Subaru Love Promise Customer and Community Commitment Award. This award nationally recognizes elite Subaru retailers who provide an exceptional customer experience at every interaction with Subaru. These retailers have also demonstrated an outstanding commitment to supporting passions and causes in their local communities in important areas such as the environment, community, health, education, and pets.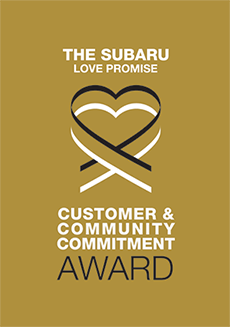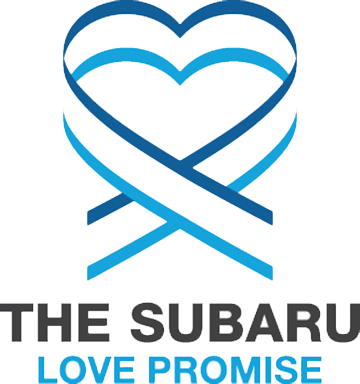 What is the Subaru Love Promise?
Subaru and our retailers believe in making the world a better place and the Subaru Love Promise is our vision of respecting all people. This is our commitment to show love and respect to our customers and to work to make a positive impact in the world.
How is Colonial Subaru dedicated locally to the Love Promise?
I believe in being more than a Subaru retailer. I believe in being part of my community. In setting an example. In building lifelong relationships. And in ensuring the love is felt not just by our customers, but by all. Not because it is good for business. Because it is the right thing to do.Our Love Promise can be seen in various partnerships with local charities and non-profits. We're grateful for the opportunity, not only to be a part of our community, but to serve it as well.
Ridgefield Operation Animal Rescue-ROAR
Save the Sound- CT Coastal Cleanup
The Women's Center of Greater Danbury, Dorothy Day Hospitality House , Meals on Wheels of Ridgefield , Family and Children's Aid
Love Promise Stories from Colonial Subaru
Subaru and Colonial Subaru believe in making a positive impact on the communities in which we live and work. We uphold that belief through our Love Promise Community Commitment. Every month, we select inspiring stories from customers and partners from around our area who strive to support our collective commitment and feature them here
"Sharing the Love" of Books and Reading - Catie M
As a 2022 Colonial Subaru Share the Love charity recipient, The Center of Empowerment and Education would like to express our deepest gratitude to Colonial Subaru for their generous donations from their Subaru Book Drive. In the spirit of Subaru Loves to Help, as well as Subaru Loves Learning, it was truly a pleasure for our case managers to thoughtfully select books for all of our residents in shelter to read and enjoy. As Garrison Keillor once said "a book is a gift you can open again and again" and our facility will share and enjoy the donated titles for years to come. Thank you to your Love Promise team for providing our facility the key to unlocking the wonders and joy that a book can unfold. Everyone at The Center for Empowerment and Education appreciates Colonial Subaru for continuing to be an amazing community partner!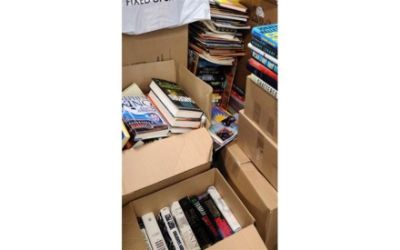 ---
Cinnamon Finds a Forever Home at Subaru Event - Donna G
Ridgefield Operation for Animal Rescue is honored to partner with Colonial Subaru for the Subaru Loves Pets- Make a Dogs Day program. We are so grateful for the motivation of the adoption goal set for the month of October, and had so much fun striving to reach it! Here is just one of the many outcome stories that stemmed from the pet adoption event at the dealership last month. Cinnamon's story as it started when she came into ROAR:This beautiful 4-year-old girl came to ROAR from South Carolina and is so sweet and playful. She loves squeaky toys and may carry one in her mouth when she greets you. She also loves to play fetch and give kisses. She will be a great companion for a lucky family. Pat and Lou had recently lost their 13 year old dog, Kelly, when Deb Murray (a volunteer of longstanding at ROAR, a former Board member and fundraiser AND a friend of Pat's since grade school!!) suggested that they check out the Subaru Adoption Event to meet their new best friend from ROAR. Pat, Lou and their dog, Betty, were missing Kelly. Amazing things can happen when our worlds collide as we intertwine friends from one part of our life to passions in another part. An update from her adopters, Pat and Lou Koprivec. Within a week of her joining their family Cinnamon, now known as Minnie, is doing great! She and her big sister, Betty, love running around the yard together. Minnie loves to snuggle up to Betty whether it's on the couch while I'm working from home or in bed in the morning while I'm getting ready for work. She has loved having her zoomies in the yard and playing fetch with her new Dad. Minnie also loves her Grandma Quinn and her aunt Mia (my Mom's dog) and her cousin, Louise (my brother-in-law's dog). She's already met her Auntie Maureen, Uncle John, and Aunt Lidia. They all love her too! Minnie is settling right into the family perfectly! We don't know what we ever did without her! Thank you and the team at ROAR for taking such great care of her and all the sweet babies we met at the adoption event! We're so grateful! AND SHE STILL CARRYING HER TOYS AROUND IN HER OWN BACKYARD!
---
Subaru Love Promise Junior Ambassadors - Morgan C
My name is Morgan, and I am a Junior Ambassador at Colonial Subaru in Danbury, CT. As a high school senior, I have had a lot of opportunities to volunteer in my community through the years and have grown very passionate about helping out and giving back in different ways. When my mom told me about "Connecticut Clean-Up Day," a part of the Subaru Loves the Earth initiative along with Save the Sound, I decided to join in. I heard we would be cleaning up one of my favorite lakes and park areas which sounded great. I rounded up most of my Girl Scout troop, and along with other community volunteers and dealership employees, we picked up almost 100 pounds of trash! It was a fantastic feel-good day spent doing fun and valuable service. The next event to come around was Subaru Loves Pets, which was a live pet adoption event at the dealership with ROAR, a shelter where my friends and I all love to volunteer. It was another great day! I loved walking the dogs, taking photos and applications, and helping out wherever I was needed. I also learned that Subaru was donating money for every adopted pet, which I thought was so great! I loved volunteering at the Subaru events so much that when I was asked if I wanted to be part of a new group the dealership was forming called the Love Promise Junior Ambassadors, I immediately said yes. Since then, I have led a food drive for Feeding America, participated in a meal train for Ability Beyond, collected books for Family and Children's Aid, walked in the annual SafeWalk for the Women's Center of Greater Danbury, wrote Messages of Hope for LLS and more. I have enjoyed learning about each pillar of the Subaru Love Promise and am grateful for the continuous stream of opportunities to serve the community with the dealership. It is very fulfilling to make such a difference, and each love promise really does make the world a better place!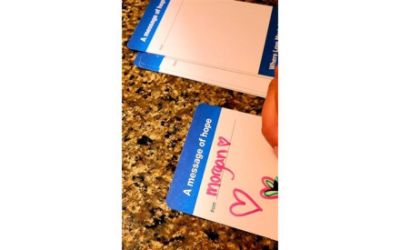 ---
Memories Made in our Subaru - Patricia T
When I read the line "More than a car company" at our last visit to Colonial Subaru, I was inspired to tell my story. I first discovered the wonder of Subarus years ago when living in East Africa and one of my colleagues had shipped his over from the States. He raved about them and we enjoyed many trips in his always-reliable Subaru station wagon.Upon returning to CT, we bought our first Subaru in 1982 and everyone in our family has loved them ever since. Our 2001 Outback, which was the last car before the 2018 Forester, got to 299,987 miles (we all so wanted to "drag" it the last 13 miles so it could hit 300,000!) The 2018 Forester was the last car my late husband, David, drove, so for sentimental reasons, I have decided to buy out the lease that ends tomorrow. When I am driving it, I feel like he is in the passenger seat right next to me...The service at Colonial Subaru today, as always, was great, with the high point being Ron Blackman. He is a patient, warm and kind man who exemplifies what 'service' is. We have always looked for him over the years whenever we are at Colonial. I look forward to many more visits to this dealership, and more memories made in our Subaru.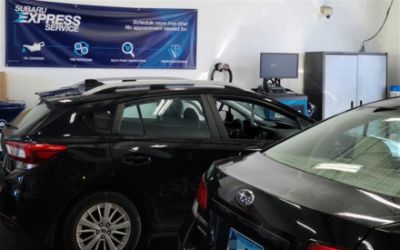 ---
Colonial Subaru Adopts Rogers Park Middle School - Kristy Z
As principal of Rogers Park Middle School, I am so thankful to Colonial Subaru for the Adopt-A-Classroom.org nomination for our school. The staff of RPMS is also very grateful to receive this generous donation. We strive to bring authentic experiences to our students through project-based learning and science. With very limited funds, we rely on the generosity of our community to help support these important endeavors. The $3000 donation will allow our 7th and 8th grade science teachers, and there are 6 of them, to purchase materials and tools to support our students' real-world science experiences. For example, we're going to be purchasing tools to collect and analyze air quality data in our community and investigate where it comes from and how to prevent and remediate it. Thank you to the dealership and community for the wonderful notes of appreciation to our teachers and the overall support and partnership of everyone involved with the Subaru Loves Learning program - it is much appreciated!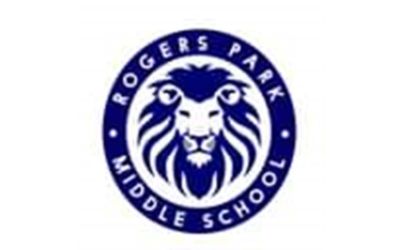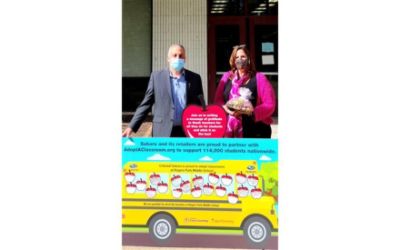 ---
A Forester and a Forever Home - Donna G
The bond between humans and animals is truly as old as human history itself. Ridgefield Operation Animal Rescue -ROAR- exists to strengthen that bond and rescue the pets left destitute when the bond of that trust is broken. We rely on the generosity of our community in helping us in our mission to find homes for ALL of our rescues...the young, the older, the playful, the quiet, and those that may need some extra assistance, and Colonial Subaru has become an unexpected blessing in more ways than we could have ever imagined! For the second year in a row, Colonial has chosen us to be their Subaru Loves Pets recipient, resulting in the much-needed monetary donation of $3100 for the proposed goal of 31 pets adopted in October. But it doesn't end there. We have felt the incredible impact of their support the entire year through. They have given us a space and a platform to showcase our animals outside of the shelter, time and again, in hopes of additional exposure. This is an amazing opportunity for our organization! We have successfully found homes for dozens of our dogs and cats through the onsite events held at the dealership during the course of our partnership that might otherwise have been looked over at the shelter. There is no rhyme or reason for why a puppy isn't chosen...maybe it's timing or expectation, but many sweet beautiful animals sometimes get passed by during these scheduled appointments. That's why there is no better feeling in the world than when a family comes in for a car and leaves with a pet!! It's so natural with no pressure...they are drawn to each other like magic! Such is the case with Mochi. This past spring on a random Saturday, we brought 5 sibling pups that had just come from Nepal to the Colonial lot. It was the first time in public for these courageous dogs who were rescued from the Far East. The puppies were excited to be amongst people, but still incredibly well behaved. They grabbed the attention of many who were out car shopping that day, but a certain family that was there to add to their Subaru "fleet" was absolutely enchanted by Mochi. They say sometimes the pet finds its family instead of the other way around, and that is what happened here...love at first sight. Not only did this lovely family find their new Forester at Colonial Subaru, but in what can only be considered fate, they also met their new four-legged family member who traveled halfway across the world. There he was, happily wagging his tail, waiting to be taken home along with the new car. Thank you to the extraordinary team at Colonial Subaru for making stories like this one become a reality!!Thank you to Colonial Subaru and ROAR for bringing us together!! Mochi and Kiwi get along wonderfully. They play rough and snuggle with each other. One won't eat it until the other does and Mochi is really picking up Kiwi's good manners. He is a total love. He loves to sleep on me like a lap dog. We're expecting our 1st little one in April 2022 and he lays on my belly and I swear he's listening to our baby's heartbeat. He is the sweetest. He LOVES the dog park and digging holes. He's so fast and loves to play chase with the other pups. And now with a baby coming, those 2 Subarus will come in very handy! Megan- Subaru Owner and Dog Mom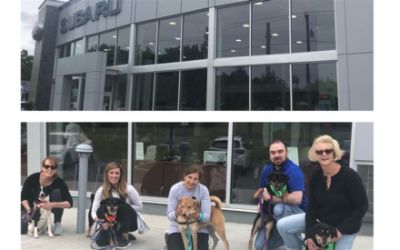 ---
Subaru's "Feeding America" aids CT Communities - Monica O
With more than 545,000 CT residents struggling with food insecurity, it now means more than ever to have local businesses come together and donate to Connecticut Food Bank/Foodshare. These donations are essential in assisting soup kitchens, food pantries and shelters in our communities. Through Subaru of America's national program "Feeding America," Colonial Subaru helped make a difference! Their "Fill the Forester" food drive resulted in over 300 pounds of grocery items to help fight hunger in Connecticut. The Colonial team took it one step further with an awesome event based on March Mania. For every new Subaru sold during the month of March, each owner was invited to take 10 shots at the basketball hoop in their showroom. Colonial donated $1 for every basket made, and presented an additional $500 to the cause! These important donations help people from all walks of life- children, working parents, people living with disabilities, and more. Thank you to the Colonial Subaru team for this wonderful contribution to those who don't have enough to eat every day. We are very grateful for your support!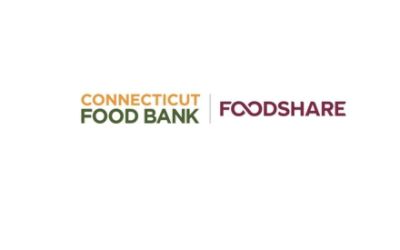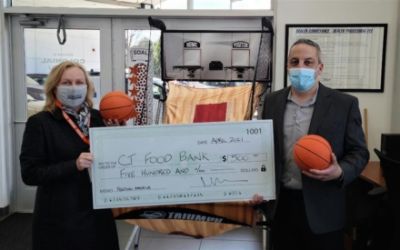 ---
Share the Love aids Transition from Hats to Hope - Samantha F
As a 2021 Colonial Subaru "Share the Love" hometown charity recipient, the Women's Center of Greater Danbury would like to express our gratitude to the dealership and Subaru of America for their generous donation to the "Speaking Up Speaking Out" campaign. The Women's Center is proud to reawaken the former home of the bustling Mallory Hat Factory, a historical site in downtown Danbury. The City of Danbury, also where Colonial Subaru is located, was a tremendous help in our search for a suitable property and a partner throughout the project. After the Mallory Hat factory closed its doors in 1987, the city assumed ownership. This once thriving site, and one of the main reasons Danbury was considered the Hat Capitol of the world, has been vacant for decades. It is exciting that that this site will once again meet the needs of the community - in a brand new and important way. Remediation of the property was completed in the fall of 2020 and construction of the Women Center's 20-bed residential facility for women and children in transition has been underway since. Upon completion, the nearly three-acre campus will include a walking path and a playground. The project is expected to be completed in fall 2021 and the Center looks forward to a ribbon-cutting event where Colonial Subaru will again be acknowledged for their support. The Women's Center has grown into a multi-faceted social service organization, serving the area's most vulnerable men and women, children and families while educating the community-at-large to create systemic change. This new residential facility will better and more efficiently serve the women and children in transition well into the future. The Women's Center thanks Colonial Subaru for being a part of this journey!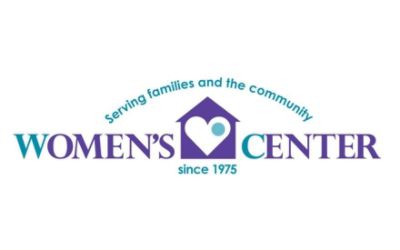 ---
Subaru Gets Aboard the Ability Beyond Meal Train - Michele S
Since 2011, Ability Beyond has benefited from a strong and charitable partnership with Colonial Subaru and the Beylouni family. With their generous support through events such as "Share the Love," we have continued to advance our mission of empowering people with developmental disabilities who live and work in our community. During this unprecedented year, we have faced challenges brought on by the global pandemic and have had to make important changes to deal with them. The Leir Pavilion at our Bethel Headquarters now serves as Ability Beyond's recovery hub for adults in our residential program who are COVID-19 positive or have been contact traced, and need to be isolated from the other people we serve. This temporary space was constructed in an effort to flatten the curve and keep other residents from being exposed. Ability Beyond staff members have been called upon to work around the clock in 12-hour shifts to care for those in isolation. In an expression of support and gratitude, a "Meal Train" donation plan of breakfast, lunch and dinner offerings has been set up to feed the members of the Hub team over the next several months. We are so grateful to the Beylouni family and the Colonial Subaru team for volunteering. "Giving Tuesday" kicked off a week's worth of both homemade and restaurant meals prepared and delivered to the staff at our Hub. These contributions of delicious food were greatly enjoyed and mean so much to the frontline workers. Thank you to all for your partnership and thoughtfulness!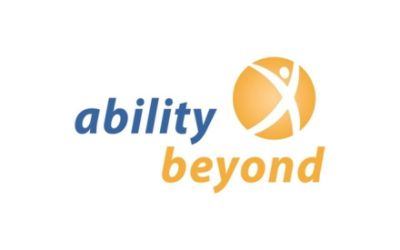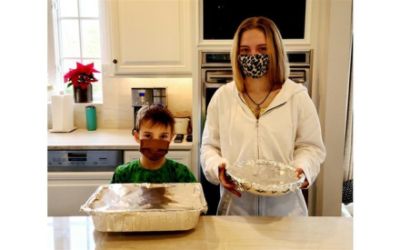 ---
Colonial Customer Picks Up a Car and a Puppy! - Sarah R
The live pet adoption event that ROAR held at the Colonial Subaru dealership in October was a great success, and we are so thankful you asked us to be a part of it! Your whole team was beyond amazing and so helpful! Not only did we receive applications on animals that were at the event, but it also drove people go visit the shelter to meet all our amazing animals. One of the highlights was the story of "BUG," an adorable and feisty puppy who stole the hearts of a family who was at Colonial that day to pick up the car they purchased. They saw the balloons and the festivities and walked over, took one look and said "That's our dog!" The crazy part is that since so many applications came in for the puppies that day, we assumed Bug had multiple applications. After the family asked about Bug, we looked and didn't see a single application on him! They submitted the paperwork for Bug ‪at 3pm‬, which was the last application we received that day. It truly was meant to be that this family (who was not even there for the event) got to add sweet Bug to their home! I was so happy for this adoption, as well as all the others that awesome day. We at ROAR are so grateful for your partnership during the Subaru Loves Pets month, and for opening up your "home" so that families like the one who adopted Bug, and many more were able to find their forever homes.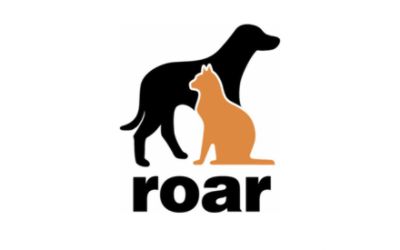 ---